ComboTool Android App
ComboTool is an Android application that helps in programming flash ic. It's a very useful app for flash ic programming.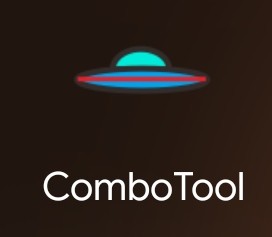 Download Combo Tool for Android Mobile
The description of ComboTool
Brief introduction
ComboTool
AppCombo company's Application "ComboTool" provides two modes for users to choose on demand
1. Console mode
It is the same as UART tx/rx, but effortless to use for DIY users.
In this mode, you can also make use of INT# PIN, to read the rising edge pulse counter.
2 Burn mode
Provide read/write/erase characteristics on 24xx, and 25xx compatible IC.
Before you use the jumper/switch to select mode, you had better separate the machine and phone to avoid device damage.
Device specification requirements: module with a building-in ch341 chip is ok, however, we do not guarantee ComboTool
work fine with every device in compatibility, stability, and ease of use and functionality.
We will recommend vendors soon.
How to Use Combo Tool Application
Download and Install the Combo tool Application on your Device
2. Open the application and follow the steps given below video
If you need Programmer to buy from here
So guys I hope that you can recover your set-top boxes with this trick.
FAQ:-
1. Can we use a pin instead of taking the ic out from the board?
Ans: Yes If you have basic component knowledge
2. Bro PC Ka BIOS kya program kar sakte hai is device se???
Ans: Yes
3. mobile me not respoding ata hai?
Ans: Try with Another One