Sun Direct DTH Set Top Box | 6-month Free Package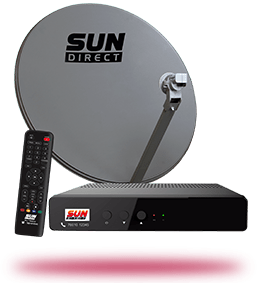 Product Description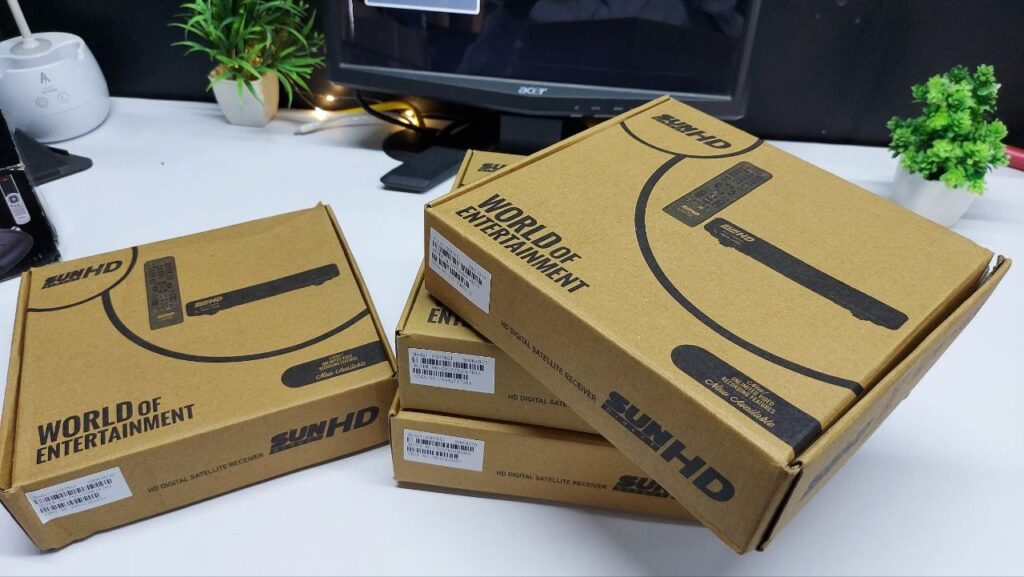 Sun Direct HD Plus Recorder set top box allows you to enjoy your favorite television programs in HD format.
You can view Picture Quality is better and more clear than those that are telecast over a standard definition set-top box because of the exceptional picture clarity it provides.
A vivid TV viewing experience thanks to bright colors and crisper images.
Dolby Digital 5.1 surround sound is also supported by this set-top box, giving you a theatre-like experience.
Through a multilingual VOD service, you can now view the newest movies from the comfort of your home. You can record every episode of your favorite TV show when you record a series. The rewind button allows you to go back and see the segment of the show that you missed. The fast-forward button allows you to bypass commercials. You can pause or continue watching television programs using the pause option whenever it's convenient for you. The Multilingual electronic program guide is another resource you may use to learn everything there is to know about the programs that will be broadcast.
What is in the Box?
The Sun Direct HD Box includes HD Setopbox, Remote Control, HDMI Cable, AAA Batteries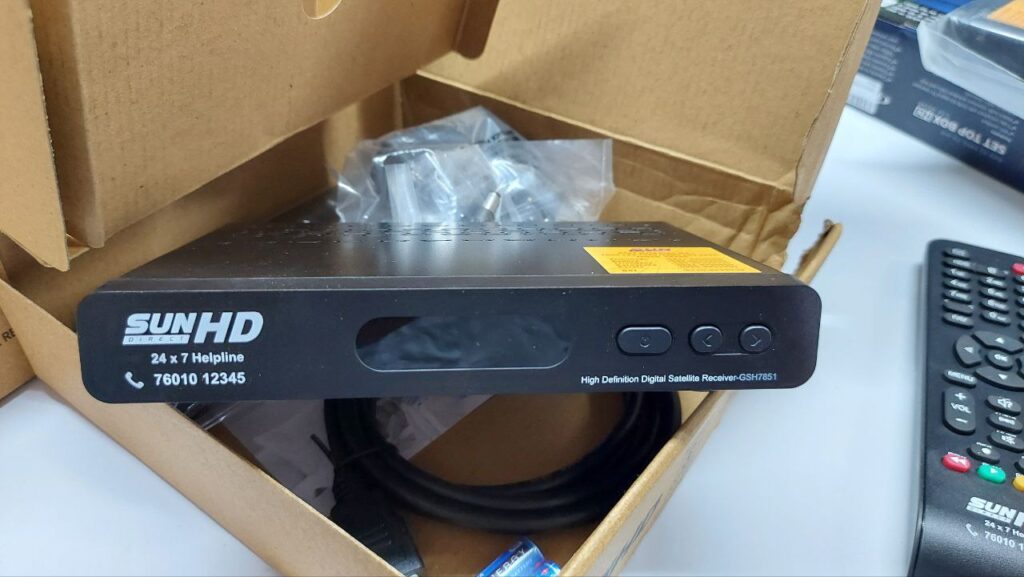 Remote Device Type Included Extreme DefinitionTechnology 1080i MPEG4 Resolution Recorder YesExternal Memory (USB Recording)Sound Quality 5.1 Dobly Digitial Surround Aspect Ratio 16:9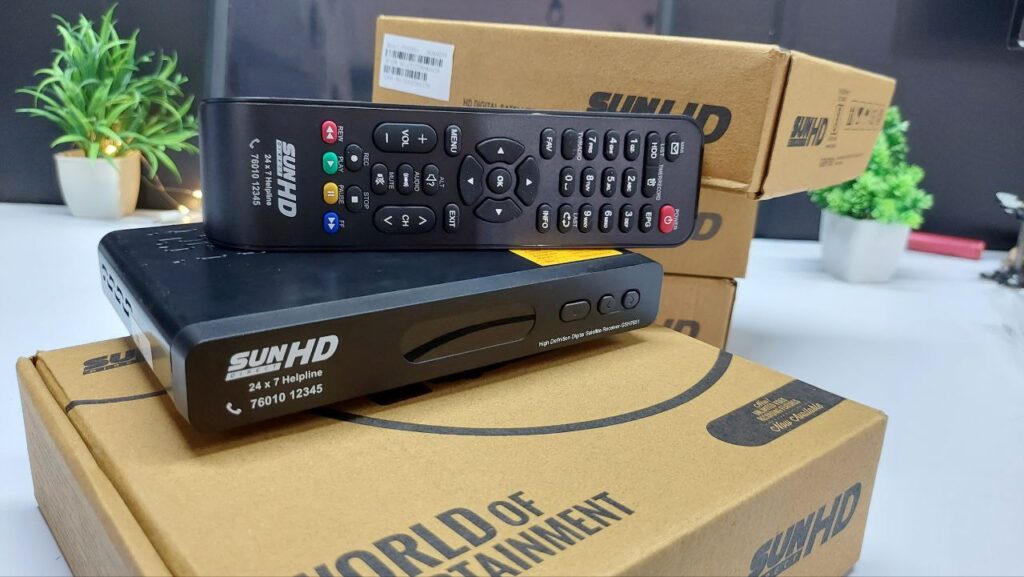 Quality of Box
It's A Full Mattel Body Box and Best Quality Box.
Buy Online
Click Here to purchase the box
Check Out The Full Detail Video